About the Founder of Archer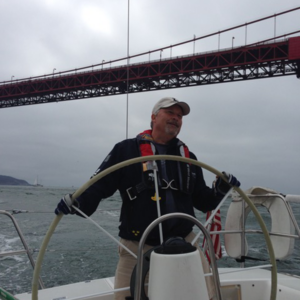 After ten years of practice between two white shoe firms (divided by lecturing on American commercial law in China at Peking and Shanghai Universities), first in San Francisco and then in Boston, Miles branched off on his own in 1996 with a pledge to focus on a business-driven approach to issues facing corporate and non-profit entities.  Preferring an outside general counsel approach to corporate law, Miles gained a much deeper understanding of the business and operations of the entities and charities he represented, and uses that knowledge to continue to build and strengthen the foundations of this practice.
In 1986, Miles was admitted to the California bar, the U.S. District Court for the Northern and Central Districts of California and U.S. Court of Appeals for the Ninth Circuit. In 1992, he was admitted to the Massachusetts bar, the U.S. District Court for the District of Massachusetts, and the U.S. Court of Appeals for the First Circuit in 1992.
He was graduated, with honors, from the University of California at Santa Barbara (B.A., 1982) and, after a year working as an industrial engineer, obtained his law degree, with honors, from the University of San Francisco (J.D., 1986), serving on the Law Review and winning the prestigious Moot Court Competition in his second year.
A Guest Lecturer on Commercial Law and Bankruptcy at Peking University, Beijing, China in 1991, he has also been a Contributing Editor to Schwartz's Real Estate Leasing in Massachusetts (Chapter 12: The Impact of Bankruptcy on Landlord-Tenant Relationships) and to Collier Bankruptcy Compensation Guide, Bernstein and King. Miles wrote "Commercial Lessors and Nonresidential Lessee-Debtors: Developing Case Law Under 11 U.S.C. Section 365(d)(3)," for the Norton Bankruptcy Law Adviser, co-wrote "The Effect of Proposition 13 Court Decisions on California Local Government Revenue Sources," for 22 U.S.F.L. Rev. 251 with Joseph T. Henke, Professor, USF School of Law and wrote "Public Use Doctrine Redefined Under an Economic Analysis: Hawaii Housing Authority v. Midkiff" for 20 U.S.F.L. Rev. 121.
His Practice Areas include: Non-Profit governance, general corporate law, business restructuring, and decisional review.
When not practicing law, Miles is active in his local Episcopal Church and enjoys traveling almost everywhere, taking pictures of almost everything. Most of all, Miles loves his kids.
Miles may be reached on his mobile at +1.415.272.3190 and via email at [email protected]